Friends
Mike Becvar
http://www.MikeBecvar.com/
Mike is the man behind Sir Toony Van Dukes. When not being a clown, he is a multimedia, web, and e-Learning developer in Northern Virginia. He is also an aspiring actor.
DC Area Friends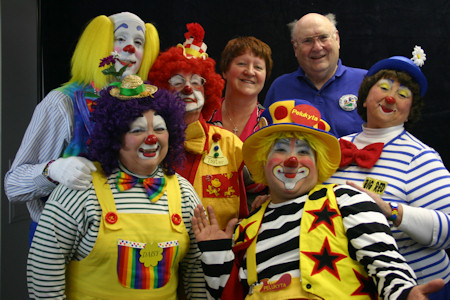 Sir Toony has made a lot of friends in the Northern Virginia, Washington, DC, and Maryland areas. He is a member of two clown alleys, has taken classes from Barry's Magic Shop, and participated in several face painting jams.
Moose Camp Friends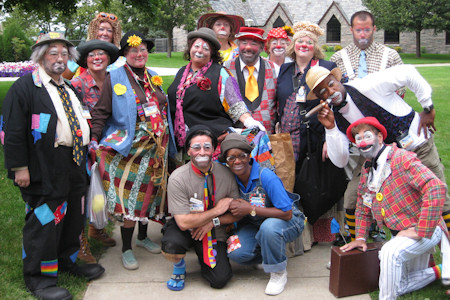 Sir Toony attended Mooseburger Clown Arts Camp in July 2008 and July 2009. At camp, he learned from some of the best clowns around. He also met clowns from around the US.
---
Clown Forum Friends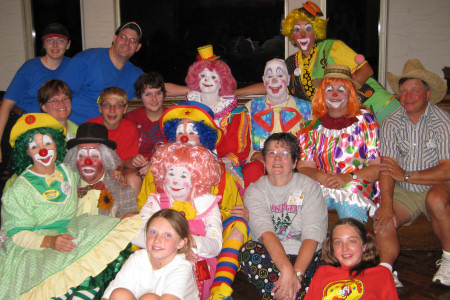 Sir Toony is an active member of the Clown Forum. He likes coming up with new puns and playing games in the funhouse. Check out the Clown Forum and some of his friends.
---
Clown Cruise 2009 Friends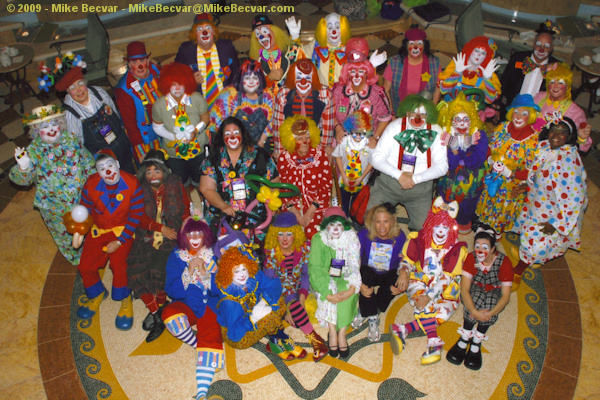 Sir Toony took a Clown Cruise in January 2009. He spent a week at sea enjoying the amenities of the Ruby Princess and its shore excursions. He also got to know several of the clowns on the cruise.
---
Circus Magic 2009 Friends
Sir Toony went to Circus Magic in February 2009 and met several clowns.